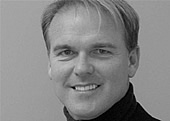 Daniel S. Vitchoff, MS. Ed., CHT
President of PA Hypnosis Center
Founder of "The 33 Method" Mental Training

The Only Hypnosis Center in Pittsburgh
Whose Methods and Techniques Have
Won Gold Medals at the Olympics
Contact Us
Are you ready to take control of your life?
It's easy to get started at PA Hypnosis Center. The first step is to schedule your Free Consultation and Evaluation with one of our Certified and Licensed Hypnotherapists. We will make sure you have a clear understanding of Clinical Hypnosis, how it works, why it works and how it can help you reach your goals. We will also answer any questions that you may have about us, our programs and what makes our methods and techniques so Powerful.
Please fill out the form below and we will get back to you within 24 hours.
The only thing our clients tell us that they regret is not coming to see us sooner!
Today is the first day of the rest of your life. Call or email us today...
Daniel S. Vitchoff, M.S.ED., CHT
Licensed
Board Certified Master Hypnotist
PA HYPNOSIS CENTER
16085 Perry Highway
Pittsburgh, PA 15086
724-934-8446