Improve Memory and Concentration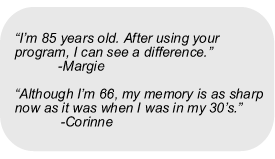 Do you ever get the feeling that you are easily distracted?

Do you often draw a blank when you try to recall a name or an important piece of information?

If so, then this is the program for you.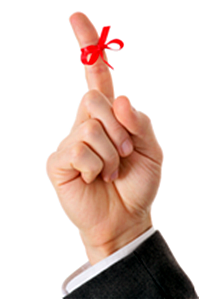 What if you could enhance both your long and short memory?Wouldn't it be great to be able to retain information more easily with better recall?Now you can LISTEN AND LEARN WITH EASE with hypnosis!

Experts say that hypnosis is a good method to use for improving memory and concentration.

The American Chronicle verifies that hypnosis aids in improving Memory and Concentration."Hypnosis helps you learn how to control your mind, how to focus and use your memory effectively. Hypnosis connects with the subconscious mind and uses certain powers, which is the source of memory. By improving your ability to focus and your concentration you will stop forgetting facts or events. Hypnosis is therefore an effective option to memory improvement. In addition to this, Hypnosis will reduce your stress level, improve your self-confidence and change your life completely for the better. Hypnosis uses simple and powerful techniques to enhance your memory and concentration." American Chronicle September 2006

We work with our clients on their memory and concentration concerns that range from copying with Alzheimer Disease to Test taking.  You may wonder why we work with such a wide range of concern.  Because studies on the prevention of Alzheimer Disease and Test Taking Strategies have found that exercising the mind can have positive results.

It is only MIND OVER MATTER. Learn to retrain your brain's ability to increase your capacity to learn and store new information quickly and easily.
***Results may vary based on the individual. It is impossible to guarantee results, but the testimonials and information discussed above detail events and outcomes with actual clients.***