Discover the Secrets of Professional Golfers

Lower your handicap

Increase confidence, clarity and focus

Eliminate distractions

Get in the "Zone" and Stay in the "Zone"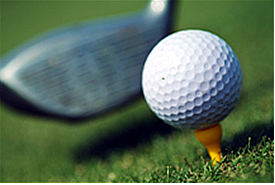 Dan Vitchoff's Elite Golf Training can help you perfect every aspect of your golf game from the perfect swing to the perfect putt.

"Golf is a game of inches and the most important are the 7 between your ears." ~ Jack Nicklaus
"You don't play to finish in the top 10 or to make cuts.  You play to win." ~ Tiger Woods

Your thoughts can make or break your game. Now you can have the mental edge that golf professionals have to their advantage.  Dan Vitchoff's Elite Golf Training can help you remain confident, focused and "in the zone".  

The difference between your low scoring games and your high scoring games, has nothing to do with your physical ability on any given day, but is based solely on your mental frame of mind.Tiger Woods uses hypnosis and mental conditioning techniques throughout his career so he can remain consistent and focused.

Behind Tiger's Mental Toughness – 

Tiger Woods is the epitome of excellence and credits much of his success to working with Mental Coach Joe Brunza.  Brunza coached Tiger Woods on techniques for relaxation, visualization, imagery and focus "with hypnotic elements." Brunza taught Tiger to self-induce entry into what athletes call "the zone," where they transcend mechanics to attain peak performance under pressure. "It's all mental discipline," Brunza says, "and Tiger worked hard to master it at an early age and absorb it into his technical excellence. The unique thing about him to me has always been his great gift of creativity. People are seeing it in his short game."

~ adapted from an article published in Golf Digest, Oct. 2000 by Nick Seitz

Discover how Dan Vitchoff's Elite Golf Training can help you take your game to the next level.

***Results may vary based on the individual. It is impossible to guarantee results, but the testimonials and information discussed above detail events and outcomes with actual clients.***